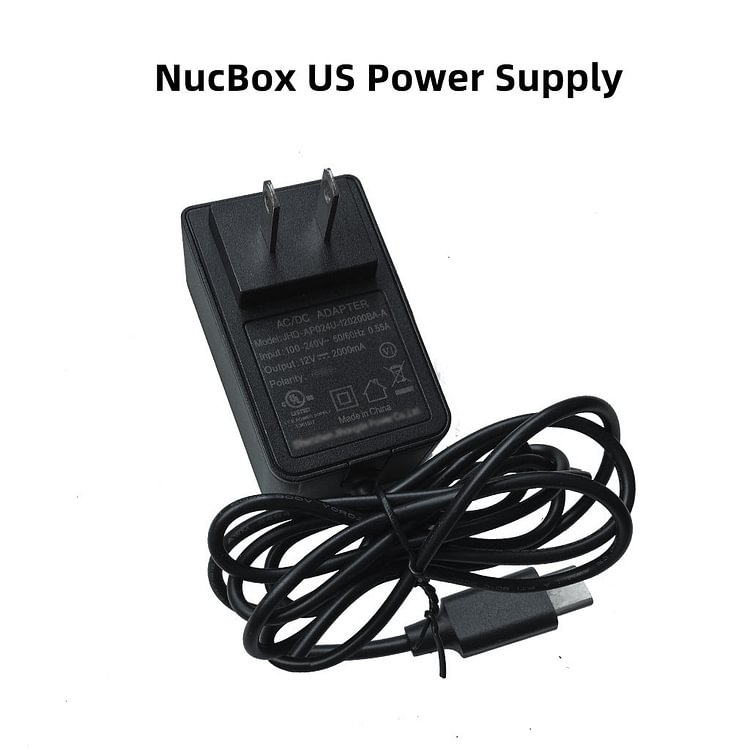 If you are in need of a second power supply for our Mini PCs, Portable Monitors, pls select them here.
On this page, you can find the US/JP/EU/AU/UK version power supplies for NucBox S 4K Mini PC, NucBox2 4K Mini PC- Intel Core i5 8279U Mini PC with 8GB RAM, 256GB NVMe Drive, Xpanel 14" 4K UHD IPS Portable Monitor w Touch & Dual USB-C/HDMI, 15.6" 4K UHD IPS Portable Monitor w Touch, Rotation, 10.7B, 100% Adobe and Xpanel SE 15.6" FHD Portable Monitor w Dual USB-C/HDMI/Kickstand/HDR.

**Note: The listed pictures are for reference only and are subject to change without further notice.

Pls note that these power supply units won't be packed in a specially-designed box package, but rest concern that it will be well packed to make sure safe and well-conditioned shipment.